The Covid-19 pandemic has affected almost every aspect of our lives, including how we design the areas we live or work in.
This is a reality acknowledged by several commentators, including Elise Taylor of the fashion and lifestyle magazine Vogue, who asks, "So is it any wonder that in 2023—our third consecutive year in a global pandemic—the top interior design trends are again focused on making us feel emotionally at ease?"
Whether you are buying a new home, building one from scratch, or are simply in the mood for sprucing things up in your new rented one, there is no shortage of inspiration when it comes to the top design trends in 2023.
In this article, we look at the main trends influencing the choices of interior designers this year. You will notice that 2023's design trends show that we are rethinking many things about the way we live and design our homes.
What is Influencing Interior Design Trends in 2023?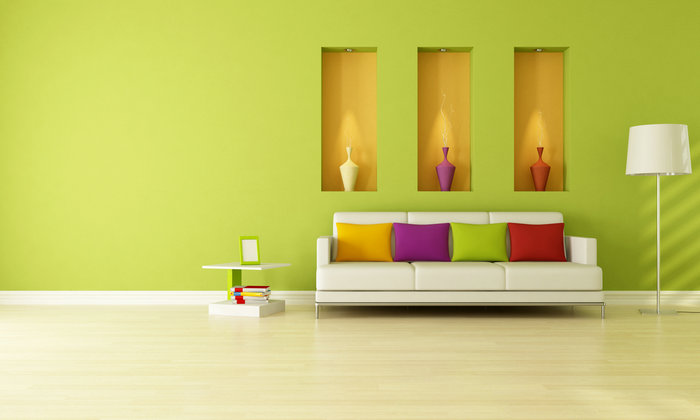 There are certainly no prizes for guessing that the interior design trends in 2023 are inspired by the Covid-19 trauma we have experienced in the past two years.
Trends reflect that we have started realizing the importance of personal spaces and privacy. This is making many people reconsider the idea of open plan living, which, for many years before Covid-19, was being embraced without any questioning.
In an article published by CountryLiving.com, Rachel Edwards proposes that design trends in 2023 are inspired by a quest to bring in the outdoors. Most of us spent a long time stuck indoors during the various degrees of lockdowns we have seen since the end of 2019.
Devon Thorsby, the real estate editor for U.S. News & World Report, says that the yearning to spend time outdoors leads to blurring boundaries between the interior and exterior.
According to Thorsby, this blurring of boundaries "means tapping your green thumb and tending to many indoor plants or embracing natural decor pieces like unfinished wood, coral, and geodes."
Other than Covid-19, some of the factors that still influence the choices of interior designers include smart technology, energy-saving, and sustainability.
What Are New 2023 Designer Trends?
Is there still anything that can be called a new trend? This question is informed by the reality that if you look at what people call new trends, they usually refer to old trends that come by another name.
This is a reality acknowledged by Katie Nolan, writing for the home advice website Bobvilla.com. She notes, "Popular trends come and go… and come back again." Nolan continues, "In fact, while every generation puts its own spin on home design, much of what is popular today is a revival of a bygone fashion."
However, the fact that we take inspiration from old-fashionable trends doesn't mean that we are not using those trends to create something new.
So, what's new in 2023?
Flowing Shapes
One theme that stands out in 2023 is that people are moving toward flowing shapes. This means that items with square corners are losing favor.
Writing for IdealHome.co.uk, Holly Walsh gives us an idea of why flowing shapes are in vogue this year. She writes, "Celebrating the natural curves of the human body, this trend explores the fluid lines and spherical shapes often seen in nature."
Walsh suggests that the flowing shapes trend, which can be seen in furniture, lighting, prints, artwork, and rugs, may be naturally calming, but "it can still feature some show-stopping pieces."
Proper Study Nooks
When Covid-19 waves kept hitting the shore and going back to gather more energy, coming back with a new vengeance in the form of new variants, many people started realizing that they would be working from home for much longer than they thought.
The work-from-home trend is getting more people to consider incorporating a more permanent study nook into their interior design. This trend is also inspired by the fact that some companies have allowed employees to choose whether they will work from a home office or the company's office.
The Return of Houseplants
Another trend inspired by the fact that we missed the outdoors during the pandemic is the popularity of houseplants.
Writing about the growing interest in houseplants among interior designers, Nolan says, "These days … houseplants have achieved such a level of popularity among nature-starved homeowners that it's not uncommon to see entire rooms transformed into indoor jungles."
Interior Color For 2023
Central to any interior trend embraced by interior designers is a specific color. Look at many home decor advice sites or listen to any interior designer, and you will soon realize that they are unanimous that green is the color to use in 2023.
Writing for Ellie Décor, Sarah Crossbart has some advice for anyone wondering what color to use in 2023, "No need to be envious—you, too, can fill your home with the rich emerald hue that evokes feelings of greenery and the serenity of nature."
The idea that green is all the rage in town is also supported by Rachel Edwards, who writes for HouseBeautiful.com. She cites the creative director of Dulux, Marianne Shillingford, who says, "After being trapped indoors for so long, we have come to appreciate the power of nature to uplift and revitalize us. Color-wise we are throwing open the doors and windows and inviting every shade of nature in for tea."
If you still don't believe that green is the color to go with in 2023, you probably haven't heard that searches for green interior inspiration on Pinterest are 80% up this year.
Designing Your Home's Interior  in 2023
Now that we have an idea of the ruling trends in 2023 and their inspiration, let's look at the specifics of decorating your home.
Regarding furniture in different rooms, Kristin Bartone of Bartone Interiors says, "Curved furniture with soft lines will be popular in 2023."
She adds, "Nearly every manufacturer, from ultra-high-end down to more budget-friendly vendors, incorporated soft lines, arcs, and curves in all of their furniture."
Let's look at specific rooms.
Colorful and Integrated Kitchens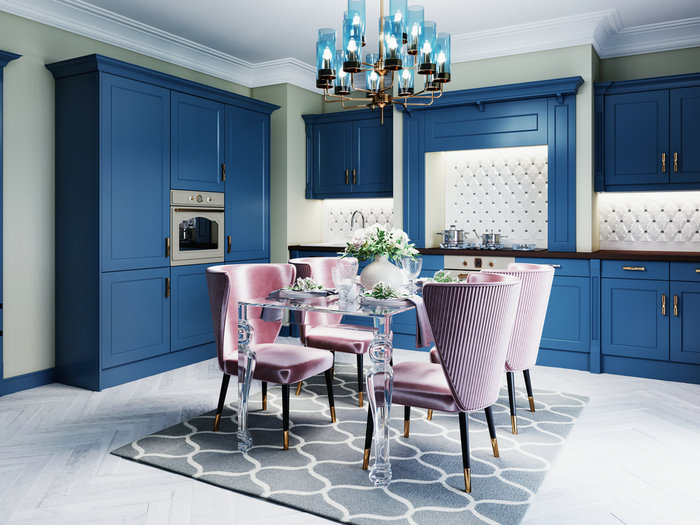 Writing for Elle Décor, David Nash summarizes the ruling trends in the kitchen this year: "kitchens will become bolder, brighter, and more customized than ever before, thanks to a wide array of newly available colors, materials, and technologies."
In her article published by HouseBeatiful.com, Rachel Edwards reports that the color revolution will enrich the kitchen in 2023.
Edwards quotes the head of design at the interior design firm Splashback, Claire O'Brien, who says, "There is a move to introduce a broader color palette in this space with colorful stoves and AGAs, painted walls, accessories."
For Pola Mora of the design website ArchDaily.com, kitchens are becoming more integrated, and invisible handles are more popular than ever. This aims to create "a minimal space with a seamless and sleek look."
Living Room Furniture
For Jennifer Ebert of HomeandGardens.com, when it comes to living room furniture, the idea is not to go with fads that will disappear next year. She suggests focusing on "timeless, elegant living room ideas that will endure beyond this year."
Blurring the separation between the outdoors and indoors will go into full swing this year. Again, this is reminiscent of our desire to spend more time outdoors.
Spruice.com cites Amanda Thompson of ALineStudio, who says that both DIY enthusiasts and designers will emphasize "creating calming environments with natural lighting and ventilation, incorporating plants, and creating a visual connection with nature."
Inspired by this trend of creating a visual connection with nature, you will see a lot of living room furniture that focuses on sustainability. Repurposing and upcycling will continue to be the focus of the interior design. Therefore, it is not surprising that many gracefully aging pieces are finding their way back into living rooms all over the world.
Bedroom Furniture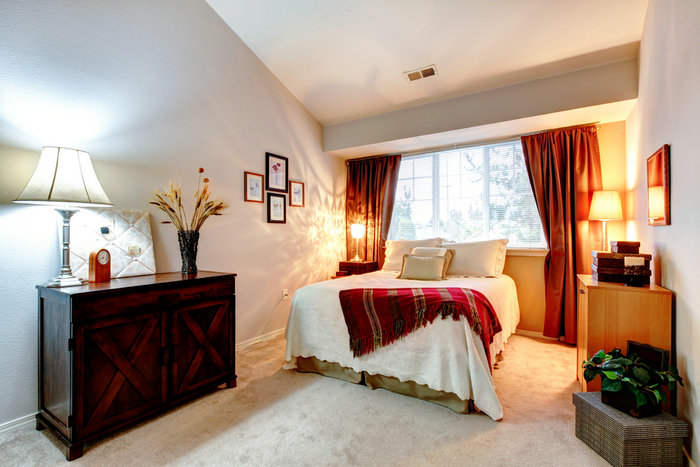 If you sleep the recommended seven to eight hours daily, you spend more than a third of your day in your bedroom—no wonder why bedroom furniture gets much attention from interior designers.
Like the other rooms in the house, bedroom furniture trends have been influenced by the need to create a cozy space for when we don't feel good.
Livingetc.com, a website that publishes inspirational design ideas and news, lists the bedroom design trends that will rule 2023:
Bold stripes
Seating areas that create multipurpose spaces
Statement headboards
Box rooms
Neutral color schemes
What Design Trends Will Retire in 2023?
As new trends make their way into our homes, some popular interior design styles will be quietly exiting the stage.
An article published by Realhomes.com lists some styles that you should avoid in 2023:
The classic farmhouse furniture that looks worn out even when it isn't will be replaced by the modern artisanlook, which "celebrates the hand of the maker and beauty in imperfection through a curated approach to design."
Almost everyone agrees that velvet is on its way out, although one or two small pieces with velvet may still have a place in the house. Relaxed textures are taking over.
Play-it-safe neutrals are being replaced by bold colors in all rooms.
This year, dried flowers will become less common as attention shifts towards living houseplants.
Designers will go easy on open plan living after realizing that the more time we spend at home, the more privacy we need.
It's all good and well to consider the trends that interior designers are following, but remember that what looks great in your home will ultimately reflect your style and what you like.